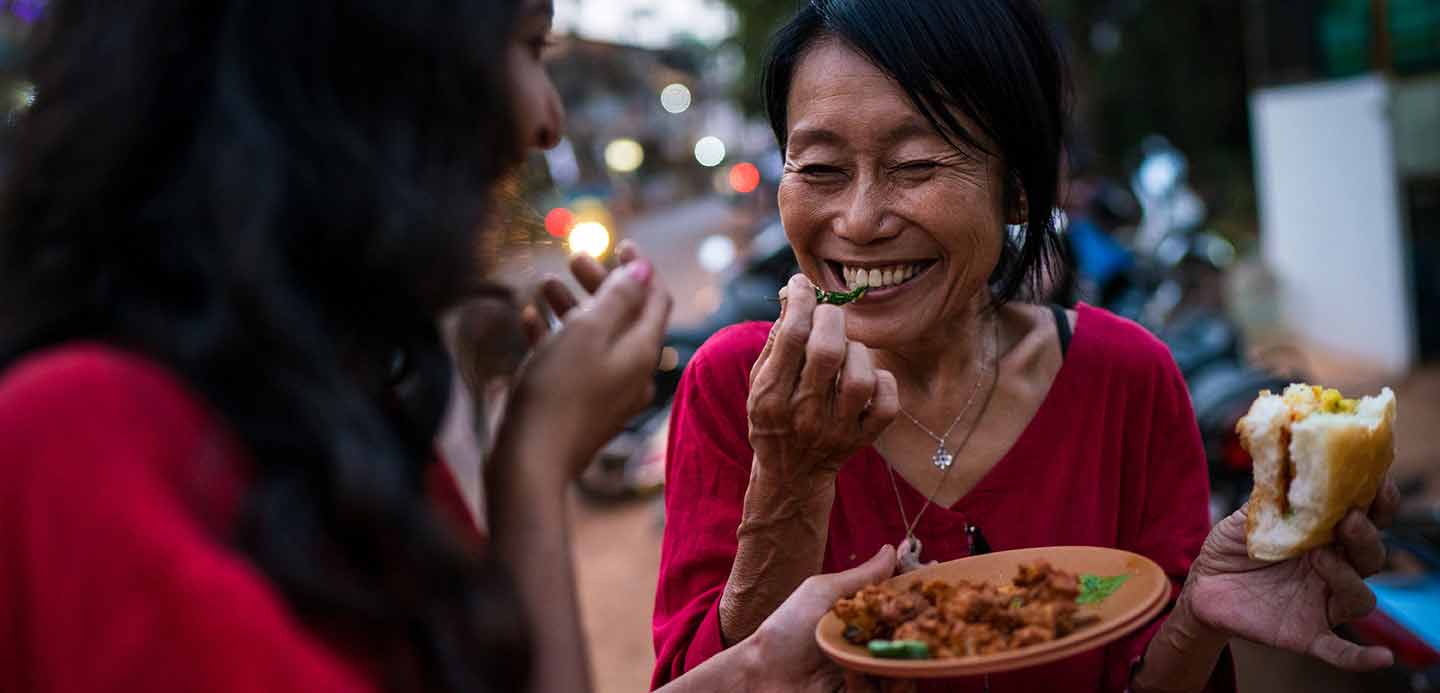 Growing my Business

Expanding internationally
Growthwell: Feeding Asia's growing appetite for plant-based protein
It has the taste, texture and flavour of a fish finger, but the main ingredient in a HAPPIEE!™ Fishiee Stick from Growthwell Foods came out of the earth, not the sea.
Konjac, an Asian root vegetable, is just one of the alternative proteins used by the Singapore-based start-up to make a nutritious, more sustainable food system that respects our body, our culinary traditions, and the planet.
Growthwell is a rising star in the food-tech space and on a mission to find novel alt-proteins. In 2021, the company received one of the largest Series A funding rounds in the sector, with investments from the Singapore state fund Temasek Holdings, DSG Consumer Partners, Insignia Ventures Partners and Genesis Ventures.
A focus on innovation
The start-up is the brainchild of Justin Chou and his brother Colin. In 2019, they re-founded the traditional vegetarian food business their father started in 1989. With the brothers' vast knowledge of the meat and seafood alternatives industry and an understanding of local tastes, the company had a vital edge on overseas competitors trying to break into the Asian alt-protein market. And by offering more nutritious alternatives to high-carb, high-sodium meat substitutes, Growthwell has successfully tapped into emerging health trends and lifestyles in the region.
Delighted to be supporting Growthwell as they pursue innovative solutions for accessible plant-based alternatives.
Fuelling its ambition to become Asia's leading plant-based food tech company, in addition to its Israeli food-tech start-up ChickP, Growthwell, has set up a R&D centre in Singapore's JTC Food Hub @ Senoko. This state-of-the-art facility houses the latest food technology and a fully automated production, freezing and packaging line with the capacity to produce 2,000 tonnes of alt-protein products per year.
HSBC's financing has supported us in our journey of harnessing the latest research and deep tech.
HSBC support for tech-led solutions
HSBC has supported Growthwell's growth journey from its earliest steps. "As part of our focus in the new economy sector, this dynamic start-up has been able to complement its own fundraising efforts with direct financing support from HSBC," explains Regina Lee, Head of Commercial Banking, HSBC Singapore.
As a start-up, finding a banking partner was not straightforward, but Growthwell's vision aligned with HSBC's commitment to fast-growth investor-backed businesses with a focus on sustainability.
"HSBC's financing has supported us in our journey of harnessing the latest research and deep tech to shape a more sustainable and nutritious food system for more consumers." says Justin Chou, Executive Director, Growthwell Foods.
Alongside helping to finance Growthwell's working capital and M&A deals, HSBC's global network and local expertise has helped drive the company's overseas expansion plans. From Singapore, Growthwell has rapidly expanded into Malaysia and has plans to expand into Thailand, Indonesia and Taiwan.
"We believe strongly that Growthwell Foods will be on a path of sustainable growth in the next five years. Our ambition is to be one of the leading players in plant nutrition in Asia, impacting millions of lives through innovative products that appeal to Asian palates," says Chou.
The company vision chimes loudly with Singapore's commitment to food security and its emergence as a food-tech hub. By 2030, the city-state aims to meet 30% of its nutritional needs domestically and is investing heavily in food and agri-tech businesses .1
"Food security is a global issue," says Lee. "We are delighted to be supporting fast-growth businesses like Growthwell, as they pursue innovative solutions to offer accessible plant-based alternatives."
Tap on HSBC's New Economy Fund for high growth companies
We support founders and innovators with specialist teams, solutions and connections from the get-go to going global.