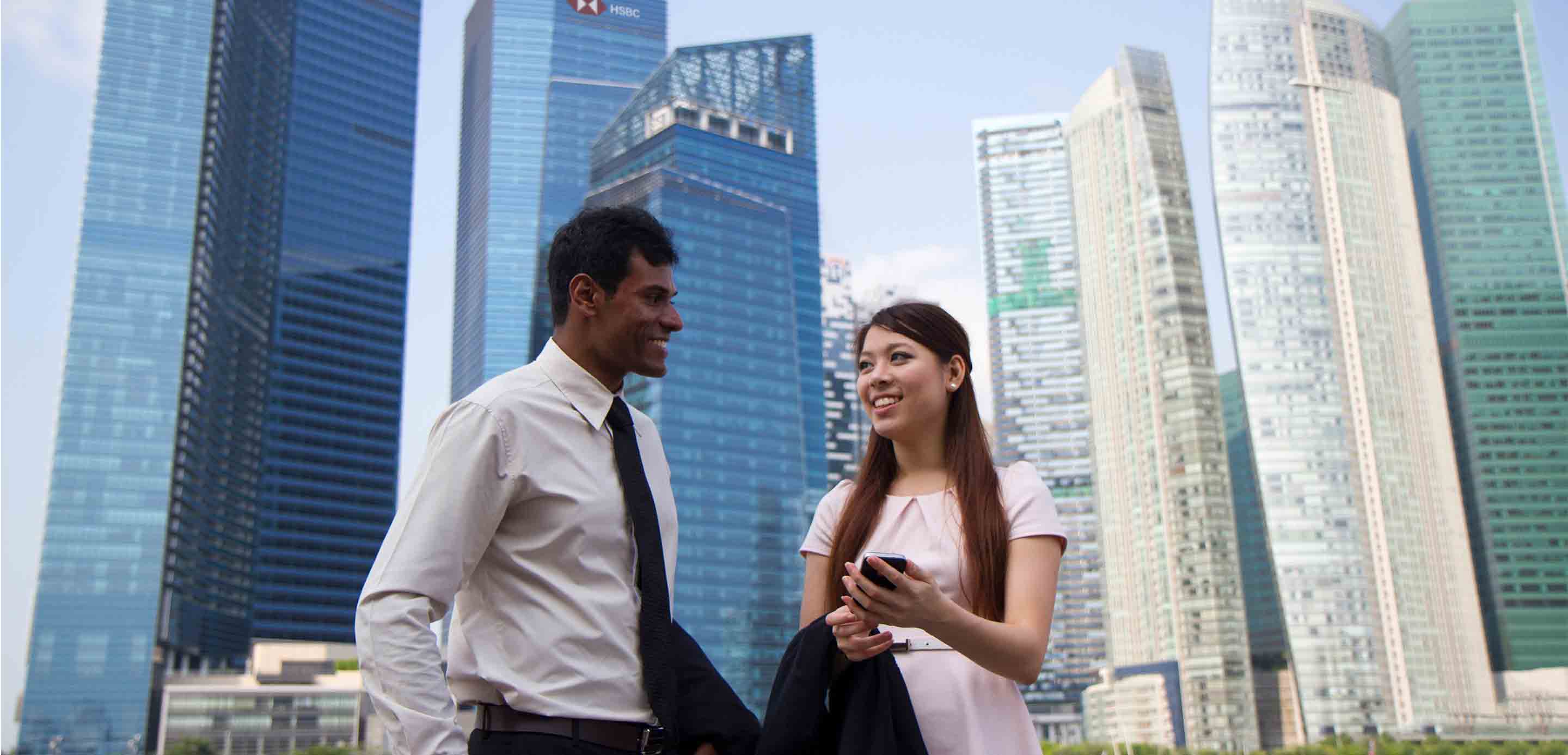 Growing my Business

Seeking New Opportunities
Expanding Abroad
Enable Growth
How a Singapore hub can help companies seize opportunities in Asian markets
If your business is looking to seize the exciting growth opportunities that Asia offers, establishing a regional headquarters can facilitate entry into new markets. In this article, we highlight seven reasons why Singapore is the favoured hub for companies seeking to expand into the rest of Asia. If you're looking to take action now, speak to us today
Asia is in the middle of a historic transformation
By 2030, the region is expected to contribute roughly 60 per cent of global growth. It will also make up more than half of the world's middle-class population and form the bulk of demand for consumer goods, according to Asian Development Bank forecasts.
For global companies seeking to make the most of the enormous opportunities that Asia's growth presents, expanding a relatively basic local set-up into a regional headquarters can be a vital way to gain ground. For one thing, it can give new market entrants far better visibility and a more timely view of its cash position across the region. That in turn can make it easier to optimise liquidity across operations and achieve more capital efficiency as the enterprise expands into new Asian markets.
Regional centralisation can also make it much easier for enterprises to present a single, consistent interface as they build relationships with suppliers, distributors, retailers and consumers alike. But where should companies wishing to expand their Asia office into a fully-fledged hub best position themselves for competitive advantage?
Singapore: Southeast Asia's premier hub location
Research shows Singapore is becoming an increasingly important base for businesses seeking to grow in Asia, and particularly Southeast Asia. Some 4,200 subsidiaries across a wide spectrum of industries – from technology and commodities to logistics and more – are already taking advantage of the country's stable tax, legal and regulatory systems and business-friendly environment to set up their regional headquarters there, according to the Singapore Economic Development Board (EDB).
"Singapore was selected as the site for [our] Asia Pacific intellectual property (IP) licensing centre in view of its mature legal system, the government's strong support and respect for IP, and its overall strength as a strategic base for IP management," a Hewlett-Packard spokesperson recently told consultant Russell Reynolds Associates.
That view is widely shared. "Singapore is a country of ones and twos – the most competitive economy, number one in the Asia Pacific for talent competitiveness, number one in the Asia Pacific for digital competitiveness and the second most connected country in the world. It is attractive for companies to base their regional hubs here, create jobs and utilise Singapore's connectivity with the rest of the ASEAN region," David Kelly, executive director at the British Chamber of Commerce, recently told the Singapore Economic Development Board.
And that's not all. For companies considering a 'China Plus One' strategy, where China remains the main supply source or consumer market but the company diversifies some activities to other countries, Singapore is increasingly seen as an attractive choice. More international firms in China, for example, are now seeking to set up Singapore-based "control towers" – hubs of operational and technical expertise that can help them capture growth opportunities and manage their expansion in the region.
Below, we examine in greater detail why many corporations are choosing to 'hub' in Singapore.
A focal point for Asian trade
Singapore is one of the world's leading trade centres, with 200 shipping lines passing through and domiciling a major transhipment port that is linked to 600 ports globally. It is also within a six-hour flight radius to half the world's population. Changi Airport is the most connected airport in Asia, with flights to 400 cities worldwide.
A leading financial ecosystem with political stability
A politically stable nation with a strong legal framework, the city-state also has a thriving financial ecosystem. As Asia's largest foreign exchange (FX) trading hub and the world's third-largest FX market it offers full capital convertibility, with no liquidity restrictions or FX controls supporting optimal liquidity solutions.
A strategic geographical location with access to major markets
Singapore's and proximity to some of the world's fastest growing markets – including China and India – enhance its status as a financial centre. In line with its open and export-oriented economy, it has negotiated a network of 21 free trade agreements (FTAs) with 32 trading partners, allowing businesses to enjoy lower export tariffs. These include the Regional Comprehensive Economic Partnership (RCEP), the world's largest FTA in terms of gross domestic product. Once RCEP is in force, Singapore-based companies will be able to make use of regional cumulation to enjoy greater flexibility in sourcing from a larger pool of suppliers in the region.
A sophisticated innovation hub
As one of the world's most innovative cities, Singapore hosts a vibrant technology ecosystem consisting of companies and organisations across sectors that are experimenting with new ways to solve challenging problems. Companies seeking to create, test and export innovative solutions to Asia and beyond are able to tap on a diverse pool of talent, draw on cutting-edge research from top universities and connect with thought leaders in their industries.
A diverse talent pool
The country's highly skilled multinational workforce is another strong drawcard for multinational corporations looking to set up a regional base. A recent survey also ranked Singapore among the 10 most competitive places for talent in the world.
A pioneering approach to green financing
Among countries in Southeast Asia, Singapore leads the way when it comes to advancing sustainable finance. Its government is encouraging its financial sector to promote sustainable development opportunities, and has also taken considerable steps to embed sustainable practices across different sectors.
How HSBC can help companies set up a regional hub in Singapore
HSBC is uniquely placed to help corporates leverage Asian growth opportunities, thanks to its wide presence across the region. Operating as a full bank, it is also a participating bank in Singapore's clearing and settlement systems, which enables it to take full advantage of the nation's status as the largest foreign-exchange centre in the Asia Pacific region.
Through our ASEAN Desk network, we are committed to help our clients identify growth opportunities in Asia Pacific's varied markets. We already serve 500 regional headquarters in Singapore, providing customised solutions that cover treasury and process optimisation, risk and working capital.
ASEAN desk network
If you're looking to expand in the region, give your business the best support possible with our ASEAN network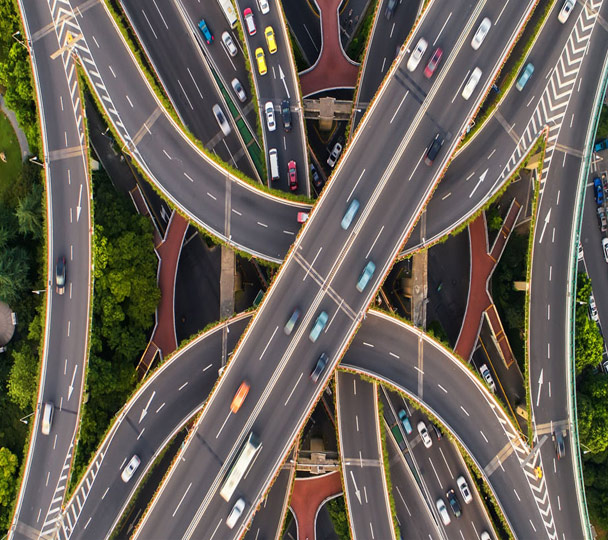 Disclaimer
This document is issued by The Hongkong and Shanghai Banking Corporation Limited, Singapore Branch (UEN S16FC0010A) ("HSBC"). HSBC does not warrant that the contents of this document are accurate, sufficient or relevant for the recipient's purposes and HSBC gives no undertaking and is under no obligation to provide the recipient with access to any additional information or to update all or any part of the contents of this document or to correct any inaccuracies in it which may become apparent. Receipt of this document in whole or in part shall not constitute an offer, invitation or inducement to contract. The recipient is solely responsible for making its own independent appraisal of the products, services and other content referred to in this document. This document should be read in its entirety and should not be photocopied, reproduced, distributed or disclosed in whole or in part to any other person without the prior written consent of the relevant HSBC group member. This document is not intended for distribution to, or use by, any person or entity in any jurisdiction or country where such distribution or use would be contrary to law or regulation.