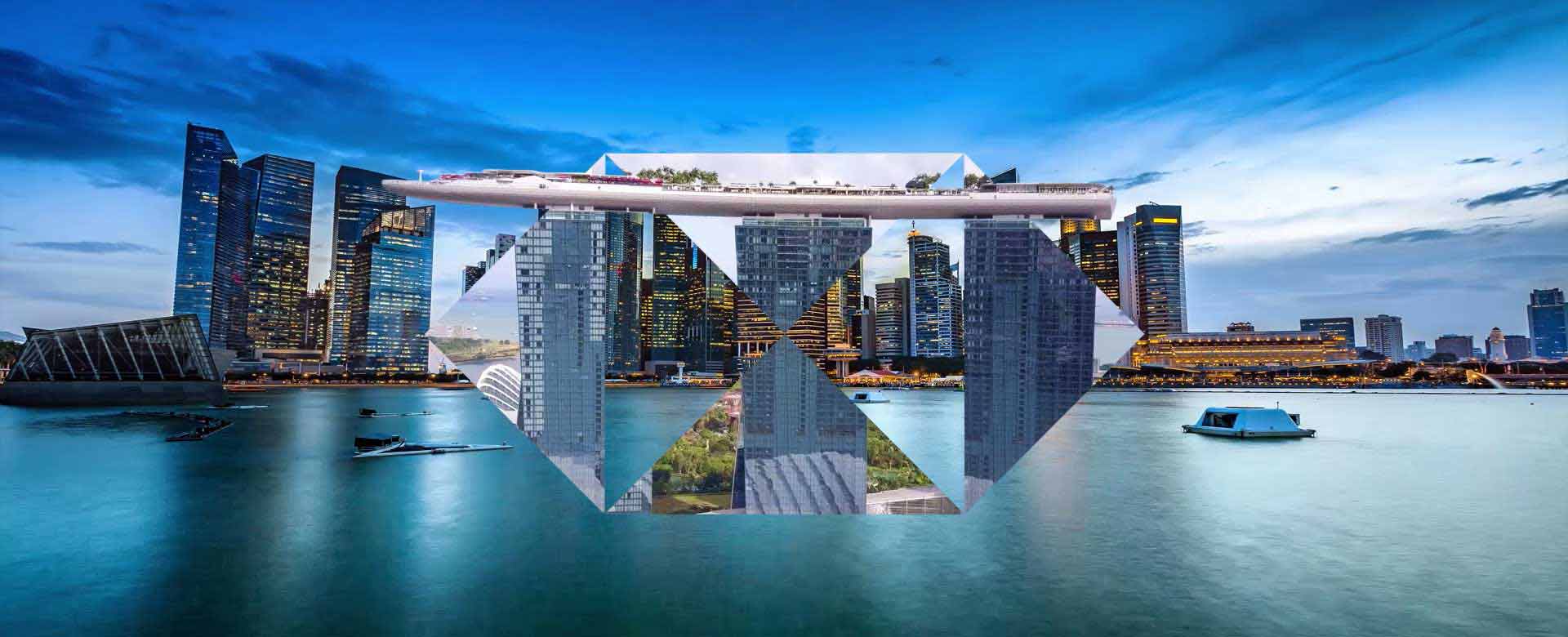 Innovation & Transformation

Digital Adoption
The Future of Banking
HSBC at the Singapore FinTech Festival – Day 1
Theme: Designing financial services
The design and delivery of financial services are changing rapidly in response to evolving market trends. How institutions are approaching this transition was the focus of the first day of HSBC's discussions at the Singapore FinTech Festival, where digitalisation was positioned as the key enabler to open up opportunities for new business models and collaborative partnerships.
Setting the scene for this was Nuno Matos, CEO, Wealth and Personal Banking, HSBC in "The Foundational Firesides Series – How Consumer Banking Will Change" session, where he described how Web 3.0 technology such as artificial intelligence and machine learning are enabling more personalised interactions with customers about their wealth strategies and broadening the reach of consumer lending services.
Below is an overview of the key takeaways:
Self-directed investing is a rising trend in wealth management
During the "Asia Wealth – How HSBC Is Building the Next Generation of Wealth Management Tools" session, speakers from HSBC and Saxo Markets discussed how digital technology is enabling retail investors to manage their own investment activity and why industry collaborations are key to delivering an exceptional user experience.
Active self-directed investing is on the rise in Asia and around the world, with consumers playing an increasingly important role in capital markets. In Singapore, for example, 10% of the population is actively trading, the second highest percentage worldwide behind Hong Kong.
As the number of new investors continues to rise, the user experience of online platforms has become a priority. For wealth management firms, this means consolidating wealth capabilities, increasing access to investment advice and assistance, ensuring a seamless experience across devices and providing visibility to international opportunities.
Collaboration is proving key to meeting the needs of investors – HSBC's agreement with Saxo Markets in Singapore is an example of how collaborations can empower self-directed investment capabilities and shape the future of wealth management.
Trade is digitalising and data is the driving force
In the "Acceleration of Trade Digitalisation and the Convergence of Banking and Fintech" and "In Conversation with Carro" sessions, speakers from C2FO, Trade Ledger, Serai, Carro and HSBC focused on the centrality of data in ushering in the next generation of global trade and how banks and FinTechs can collaborate to support this transformation.
The future of trade hinges on meaningful collaboration between banks and FinTechs, especially as it relates to digital infrastructure and ensuring businesses can onboard easily into new financial products.
Banks and FinTechs view data as key to optimising the financial support available for trade activity. Greater efficiency in data usage makes the most of the expertise and scale of banks as well as the innovative and agile nature of FinTechs.
Supply chain digitalisation is happening at pace and is shifting from the pre-pandemic focus on cost saving to prioritising greater transparency and improved use of data. Businesses want visibility of their entire supply chains to optimise operations as well as achieve ESG compliance.
With 70% of a business' carbon footprint in their supply chains1 , technology is helping companies manage their primary and secondary suppliers to ensure greater sustainability.
Banks are playing a key role in the digitalisation journeys of startups – for example, Carro is looking to transform the used car market in Southeast Asia through the use of AI and digital payment technologies, and HSBC is working with them to help finance their business model.
Digitalisation has diverse aims and applications
"The Road to Digital – Now and Next" session featured speakers from Zuellig Pharma, Fiserv, Cargill Asia-Pacific, KPMG and HSBC, who discussed the latest on digital transformation and the role of technology in creating new value for businesses and consumers.
Creating an exceptional digital experience is about removing siloes and delivering an end-to-end platform that doesn't require users to leave before they have fulfilled their needs.
For treasurers, digital technology is enabling traditionally middle office tasks such as finance, liquidity management and risk control to be repositioned as front office capabilities. This trend is shifting their value propositions.
Private capital is the key funding source for future innovation, enabling digital-first and digital-only business model transformations.
1 From Andrew Dennison, Chief Operating Officer, Serai