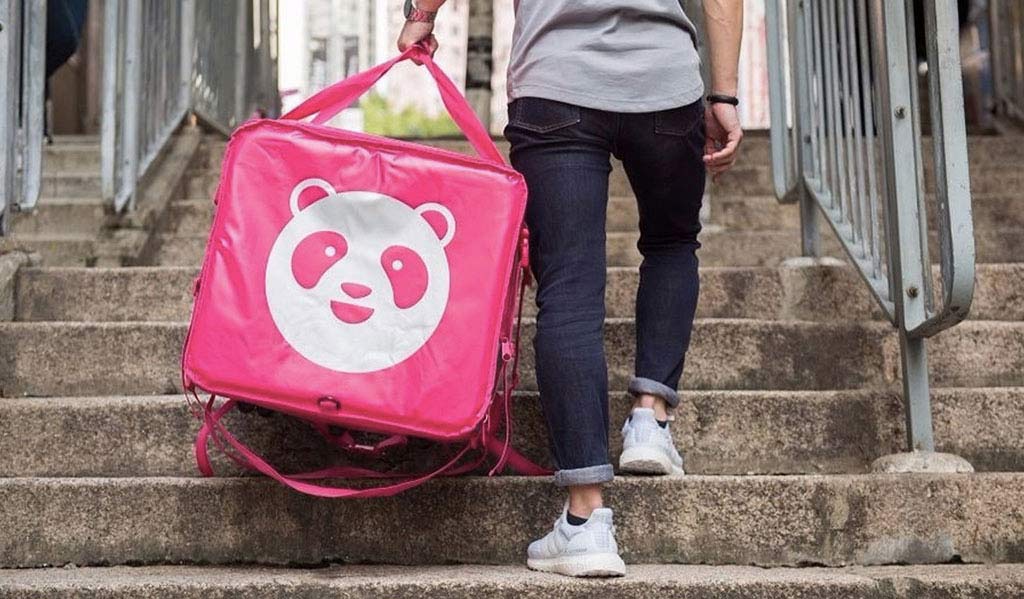 foodpanda reinforces in Asia with new regional headquarters
The food delivery company worked with HSBC to consolidate its regional treasury solutions in Singapore
Ten years since launching in Asia, foodpanda has grown to become the largest food and grocery delivery operator in the region, outside of China.
Today, foodpanda is providing millions of customers quick and convenient access to food, groceries, and more through its online platform. A subsidiary of leading global delivery company Delivery Hero, foodpanda operates in 11 markets across Asia – Singapore, Malaysia, Thailand, the Philippines, Cambodia, Laos, Myanmar, Hong Kong, Taiwan, Bangladesh and Pakistan.
"We continue to push ourselves to innovate, and we believe there's always room to give our customers better experiences," says Debashish Sinha, Regional Finance Director, APAC at foodpanda.
Getting the treasury infrastructure right
As foodpanda continues to grow, it is critical for it to have the necessary treasury solutions in place to handle its liquidity and cash management needs.
With our rapid expansion across Asia, we needed to centralise and streamline our operations; get a better view of our cash position across the region; achieve cash efficiency; and even reduce the number of banks we work with and accounts we had to manage.
For example, when payment flows in the company's markets like Thailand and the Philippines increased, foodpanda required an infrastructure that could manage and process large volumes of accounts and payments. Furthermore, foodpanda needs to ensure that local operations align with the global headquarters' requirements, even while operating in diverse markets with varying payment systems and methods.
That was when HSBC worked with foodpanda's regional headquarters in Singapore to implement a centralised liquidity and cash management structure to serve all of its regional markets. The structure covers all types of payment and collection solutions, such as omni-channel payments to deliver greater convenience and flexibility to customers.
"We worked with the company as they fine-tuned their regional treasury model, and helped them address such payment and cash management challenges along the way," says Harish Venkatesan, Head of International Subsidiary Banking at HSBC Singapore.
The regional treasury centre also gave foodpanda better visibility of its cash position, enabling it to achieve capital efficiency.
Deploying fast, simple and secure treasury solutions
foodpanda also adopted HSBC's new Treasury APIs to ensure a faster and more seamless way of transferring funds. These solutions, covering payments in the 11 markets which foodpanda operate in, let treasurers make payments from their own workstations without having to log in to a proprietary bank platform.
We used API technology and connectivity to develop new digitalised payment solutions, making banking simpler.
Clients receive confirmation that a payment request has been received, then they can track payments from their accounts to the beneficiary, improving visibility over transactions. They can also use HSBC Treasury APIs to check account balances and transactions on demand and in real time. This avoids reliance on reports or statements and helps treasurers make dynamic cash management decisions.
"Our payment volumes across different markets and currencies increased considerably when the pandemic began," says Debashish. "So we really appreciate being able to make use of these innovative new payment solutions, and we're glad HSBC has proactively worked to meet our regional banking needs."
Achieving greater competitive advantage
Today, HSBC works alongside foodpanda to drive growth in Asia by embracing innovation. Recently, both companies collaborated to enhance foodpanda's digital cash management strategies with new technologies. This has created greater efficiencies and delivered cost savings with real-time automation.
We understand how the challenges of companies like foodpanda change as they grow and mature. At HSBC, we use our expertise to help our customers address their challenges no matter where they are in their development, so they can focus on what matters most to their business.
Tap on HSBC's New Economy Fund for high growth companies
We support founders and innovators with specialist teams, solutions and connections from the get-go to going global.