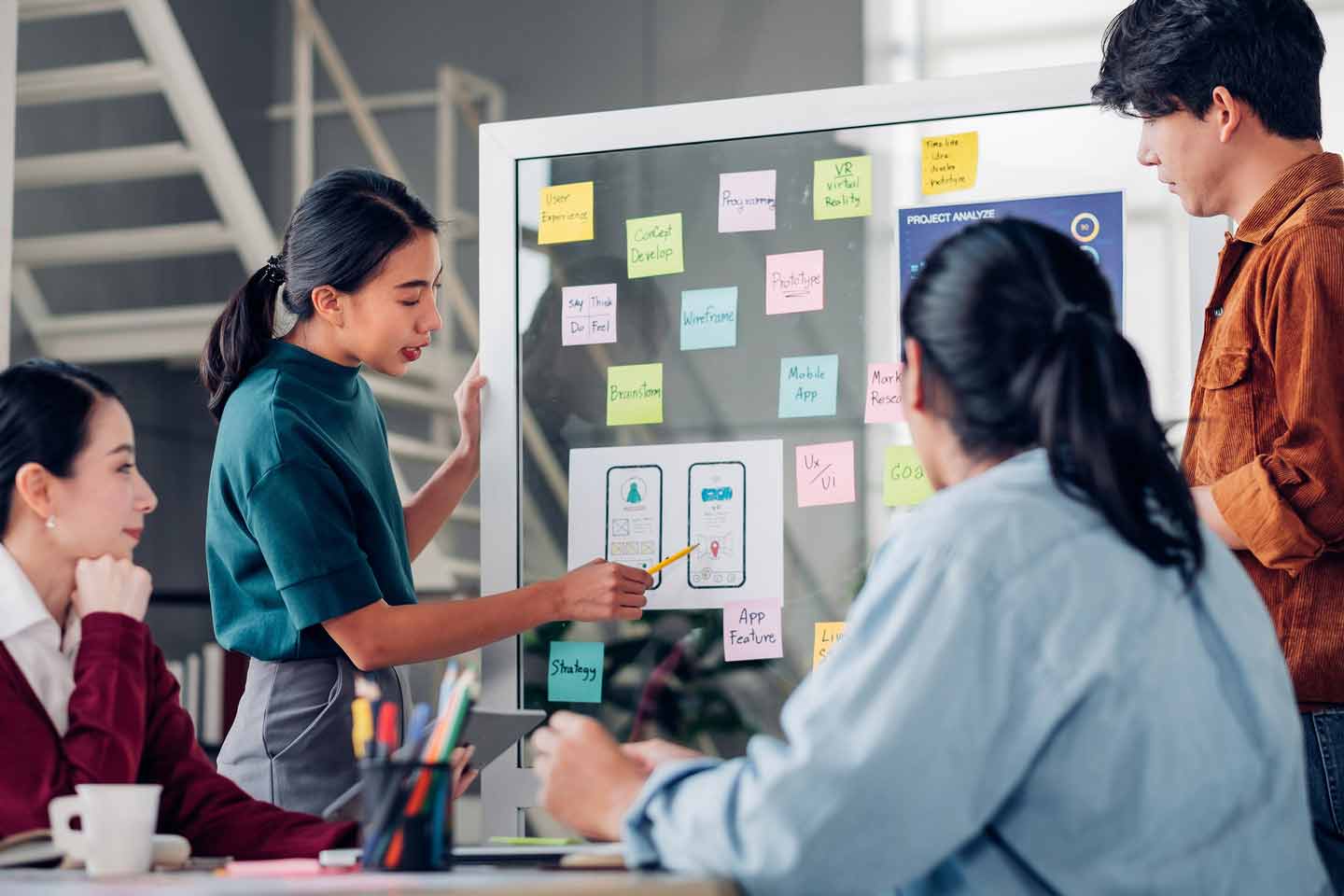 Sustainability

Sustainable Supply Chain
General Sustainability
Sustainable Financing
How is Glife Technologies digitising Southeast Asia's food supply chain?
Singapore's Glife Technologies, which connects food producers with buyers, is expanding its regional business with financing and network support from HSBC.
The food industry has suffered major supply chain disruptions in recent years amid the Covid pandemic, conflict in Europe and the impact of increasingly frequent extreme weather events, from droughts to floods and wildfires. Food security has accordingly risen up the agenda for governments and businesses.1
And, while world food prices have eased after hitting record highs last year,2 accelerating climate change and heightened geopolitical tensions continue to threaten food production and logistics. At the same time, consumers and wholesale buyers are taking more interest in how and where their fruit, vegetables and meat are produced.
Technology start-ups are responding to these challenges by developing solutions to increase the efficiency and sustainability of affordable food production.
Digitising food sourcing
One of these companies is Singapore's Glife Technologies, a business-to-business food-sourcing platform. Set up in 2017, it is part of a new wave of food tech ventures, which aim to solve some of the most pressing problems related to what we eat, the impact of how our food is produced, and to serve changing consumer appetites.
With deteriorating land quality3 and depleted water supply4 in some regions, there is a growing need for more efficient and sustainable food production.
Glife's founders set up the firm to provide a reliable link between the hospitality industry and the agricultural sector. With its own distribution network and an app that serves the catering industry, Glife aims to be the market leader in digital food sourcing in Southeast Asia.
More than 2,000 food and beverage merchants across the region use the app, which connects them to over 1,000 farmers, to view the flow of their ingredients through the supply chain. It sources food from marginalised communities in Southeast Asia – such as ethnic minority groups, which are among the poorest sections of the regional population5 – with a particular focus on farmers who lack immediate access to end-buyers.
The platform works by aggregating orders from multiple restaurants and sourcing in bulk directly from farmers, reducing the number of times produce changes hands. Having fewer intermediaries involved makes it easier to impose consistent food standards and control costs, and reduces risk of mishandling, damage and contamination.
Services like those offered by Glife also help tackle the problem of food waste. As Southeast Asia's population grows, its demand for food is projected to rise by 40% by 2050. However, about one-third of food produced for human consumption globally is wasted, and in Asia more than 40% of this loss happens in commodity supply chains between the crop harvest and the consumer.6
Going international
Glife has been building its regional business by expanding from its Singapore base into Indonesia, Malaysia and Vietnam. Last year it invested in Koina, a Vietnamese start-up that provides farmers with tech solutions and to businesses. It also acquired a controlling stake in PanenID, an Indonesian start-up that connects farmers with restaurant and hotel buyers in Bali, and took a majority share in Yolek, which distributes plant-based foods to food service businesses across Malaysia.7
"HSBC is proud to be supporting innovative businesses that are contributing to sustainable development in Southeast Asia. Population growth and climate change are challenging the region's food security, and technology will have an important part to play in improving the efficiency and resilience of the agricultural supply chain," says Alan Ng, Head of Business Banking at HSBC Singapore.
To provide working capital for its expansion into new markets, Glife took out a loan in June, arranged by HSBC. The proceeds from this loan are designed to help finance social projects – in this case, with the aim of improving food security and creating more sustainable food systems while driving socio-economic advancement.
"The deal helped us reach more beneficiaries by enabling more farmers to improve their earnings and increasing food security for the communities that source produce from its origins," says Justin Chou, Glife's Co-Founder and CEO.
"HSBC's international footprint and global network makes them a very effective partner to help us grow our business internationally," he adds.
Chou says the company's HSBC's relationship manager in Singapore connected Glife with the bank's teams in Malaysia and Indonesia to discuss establishing new relationships in those markets and more potential mergers and acquisitions.
New economy focus
Rui Xiang Tan, New Economy Lead for Singapore Business Banking at HSBC, says: "We were delighted to arrange this facility for Glife, one of the first 'new economy' clients of our Singapore Business Banking division to take on a loan. This deal highlights the kind of opportunities there are for us to work with new economy players on sustainable finance transactions."
Glife's financing reflects the strength of HSBC's support for new economy companies in Asia. For example, the bank has a USD200m fund it can draw on to support high-growth, pre-profit new economy businesses in Singapore.8
As the momentum behind sustainable and socially responsible food sourcing grows, Glife is accelerating its growth and showing how the food tech sector in Asia can make supply chains more efficient and sustainable, while also helping integrate local communities.
Sustainability for businesses
Explore how we're supporting customers in their transition to net-zero.