Take your next step with us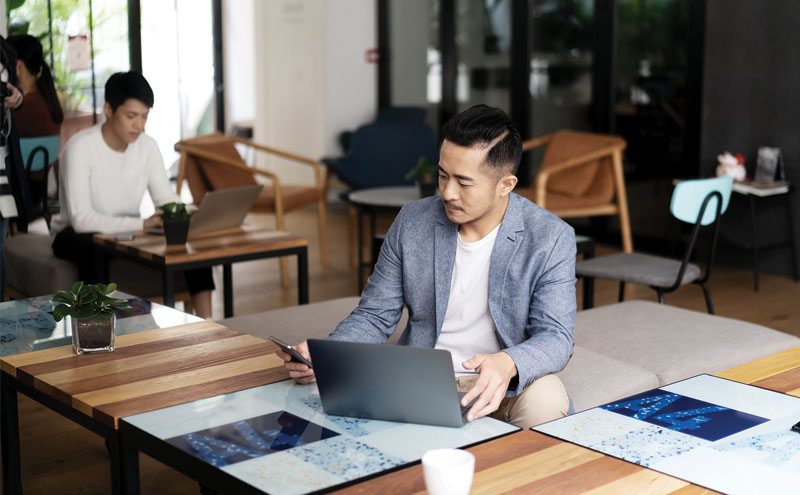 Whether you're looking to manage your cash flow or capture new business opportunities, we're here to support SMEs' financing needs through our lending solutions.1.
HSBC is a participating bank in the following Enterprise Singapore financing schemes: 2
SME Working Capital Loan Scheme
Maximum loan quantum of up to SGD 300,000
Enterprise Financing Scheme (EFS)
Trade Loan for financing up to SGD 10 million
Enterprise Financing Scheme Project Loans
Support domestic construction projects and overseas project financing
Provide enterprises with easier access to green financing in their transition
Businesses eligible under the SME Working Capital Loan may also apply for up to a 1-year deferral of principal repayments.
[1] The availability of these financing measures is subject to HSBC's credit and internal approvals, and fulfilment of relevant eligibility criteria.
[2] All loans extended under Enterprise Singapore's financing schemes are subject to Enterprise Singapore's qualifying criteria and approvals, and HSBC's credit and internal approvals.
Find out more about HSBC Business Banking for SMEs
Make everyday banking easier with our all-new HSBCnet interface
Your dedicated Relationship Manager will help you optimise your finances so you can focus on your business.
Learn how these local SMEs owners overcame their challenges, turning opportunities into successful international businesses.
Take your business to new heights with the HSBC Business Account - a simpler, faster and safer banking experience.
A 12-month programme that helps transformational leaders like you develop business growth plans to take your enterprise to the next level.
A pool of assets to support high growth, loss-making new economy businesses with strong equity backing, proven sales record and a clear path to profitability.