Take your next step with us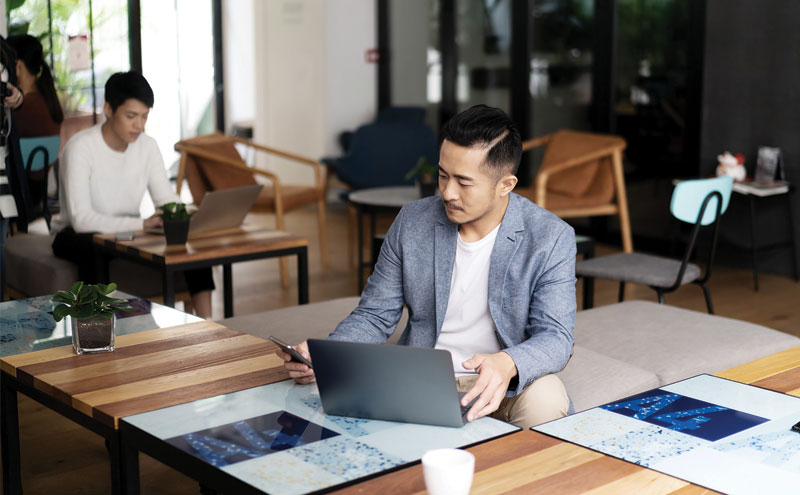 Working capital is vital for SMEs, especially in times of uncertainty. We are here to help SMEs under pressure during these challenging times, to provide support with various financing measures enabling you to concentrate on the business at hand[1].
HSBC is a participating bank in the following Enterprise Singapore financing schemes[2]:
Maximum loan quantum of up to SGD 300,000 under the SME Working Capital Loan scheme
Temporary Bridging Loan Programme (TBLP) for providing additional cash flow support for all business sectors. Under this programme, eligible enterprises can now borrow up to SGD 3 million, with the interest rate capped at 5% p.a. from HSBC
Enterprise Financing Scheme (EFS) – Trade Loan for financing up to SGD 10 million
Businesses eligible under the SME Working Capital Loan and TBLP may also apply for up to 1-year deferral of principal repayment to help manage their debt
Other financial support measures for SMES
Customised Restructuring Scheme (Extended Support Scheme – Customised)
This scheme aims to facilitate restructuring of unsecured or secured credit facilities for SME clients with more than one lender, who have exhausted all efforts to work out arrangements bilaterally with their lenders and will benefit from a coordinated restructuring approach among their lenders. Interested clients would need to be recommended by one of its participating lenders to enter into the scheme.
Eligibility
Sales turnover of up to SGD 100 million or

Employment size of up to 200 workers

Opt-in basis for borrowers with secured or unsecured credit facilities for whom the following schemes are not suitable:

Extended Support Scheme – Standardised

Credit Counselling Singapore's scheme for Sole Proprietors and Partnerships ("SPP Scheme")

Ministry of Law's Simplified Insolvency Programme for qualified micro and small companies ("SIP")
[1] The availability of these financing measures is subject to HSBC's credit and internal approvals, and fulfilment of relevant eligibility criteria.
[2] All loans extended under Enterprise Singapore's financing schemes are subject to Enterprise Singapore's qualifying criteria and approvals, and HSBC's credit and internal approvals.
Find out more about HSBC Business Banking for SMEs