Take your next step with us
Growing and taking your business to the next level is easier with the right support. At HSBC, your business gets a dedicated Relationship Manager and access to product specialists in cash management, trade and foreign exchange so that you can achieve more.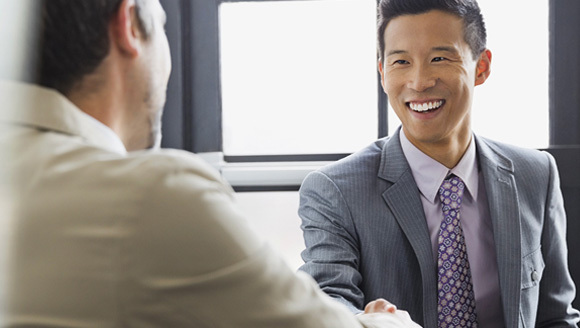 Dedicated Business Relationship Manager
Right from the start, your business will get a dedicated Relationship Manager and the support of a Relationship Associate. As your business expands, your Relationship Manager will help to ensure your business' growing financial needs are met and supported by our team of product specialists from trade, cash management, foreign exchange and more.
Your Relationship Manager will:
Be your single point of contact for all banking needs
Partner and connect you to the relevant specialists to structure the right solutions for your business
Invite you to exclusive networking events and HSBC's proprietary workshops and seminars
Your HSBC Relationship Manager is available by phone, email or face-to-face meetings to assist you with any of your business needs.
As our Business Banking customer, you can connect to HSBC's global network, team of experts, trade intelligence and local insights in markets that you operate in.
Tap opportunities within markets with our FX Specialist and HSBC Global Research
Our Global Markets business is one of the largest amongst financial institutions globally, active in more than 70 countries and territories worldwide. Our specialists can provide you with the best in class FX solutions to manage all your FX needs. In addition, gain access to our proprietary HSBC Global Research macroeconomic and currency research online and via the HSBC Global Research app for the latest insights.
Unlock working capital with our Cash Management Specialists
With a focus on risk management and process optimisation, our advisory approach to tailoring solutions have helped clients achieve their goals for treasury and working capital management. Our team of cash management specialists can provide the expertise and advice to enhance visibility of your business's operating accounts and address your evolving cash management needs.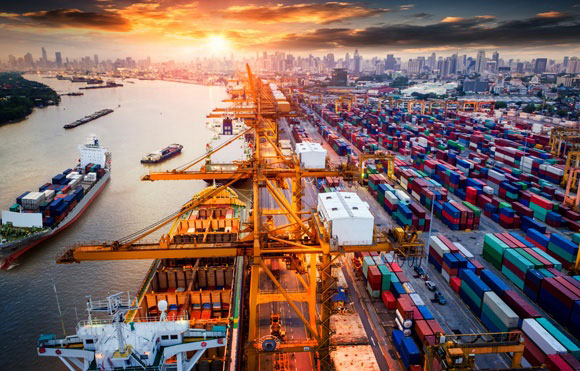 Access flexible trade finance solutions with our Trade Specialists
Doing business in new markets comes with a certain amount of risk and complexity. The key is choosing a global banking provider who can help you navigate the uncertainty and provide a complete, holistic approach to trade and supply chain finance.
Our experienced Trade Specialists help businesses bridge the relationship between buyer and sellers with our comprehensive product offering and international network.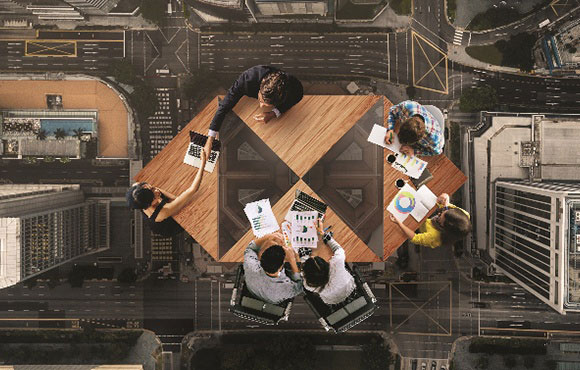 HSBC Academy
Designed to boost your knowledge around transaction banking competencies that include treasury and payments, international trade, risk management, compliance and innovation, we provide our clients with access to events and workshops about the latest updates, tools and tips to streamline day-to-day management of your business finances and improve operational efficiency.
Our Accolades

• Asia's Best Bank for Sustainable Finance
• Asia's Best Bank for Financing

• Best Service Provider-Liquidity Management
• Best Payments and Collections Solution
• Best Liquidity and Investments Solution

• No.1 for Overall RMB Services

• Best in Service for Trade Finance in Singapore
• Best Trade Finance Bank in Singapore
• Top Global Trade Finance Bank

• Best Global Trade Finance Bank
• Most Innovative Trade Finance Bank

• Best Domestic Cash Manager in Singapore
Find out more about HSBC Business Banking for SMEs