Need help managing increasingly complex business transactions? Access HSBCnet's suite of online services to help you streamline payment processes and save time on business transactions.
As your business thrives, managing its finances efficiently can be a challenge. HSBC's innovative digital solutions and international network let you trade, transfer funds and make cross-border payments with ease, wherever your business takes you.
Business Banking Solutions
HSBCnet
Manage your payments, receivables and liquidity on one secure, global platform. With HSBCnet, you'll get a convenient online financial suite that is designed to help you increase productivity and manage your cash flow.
Features and Benefits
How HSBC can help
HSBC Cash and Trade Academy
Complimentary invitations to a range of exclusive events highlighting the latest industry updates, developments for your senior executives as well as best practice workshops and seminars for your finance managers and practitioners.
Working Capital and Cash Flow
Improve your operating cash flow by streamlining and enhancing visibility of your receivables. Your Relationship Manager and product specialists will work hand in hand with you to help manage your entire collection cycle with greater speed and efficiency.
HSBC Global Research
We know you are always on the lookout for ways to manage your foreign currency risk and exposure. Stay ahead of the curve with the latest macroeconomic and currency research insights available through our HSBC Global Research website or mobile app.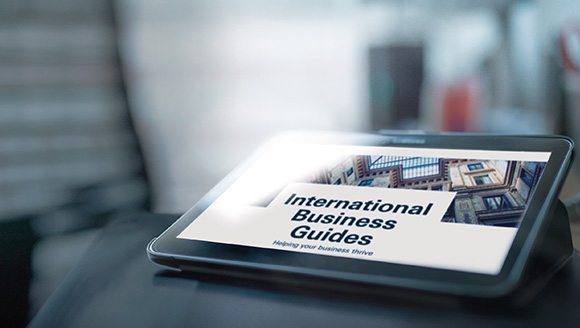 International Business Guides