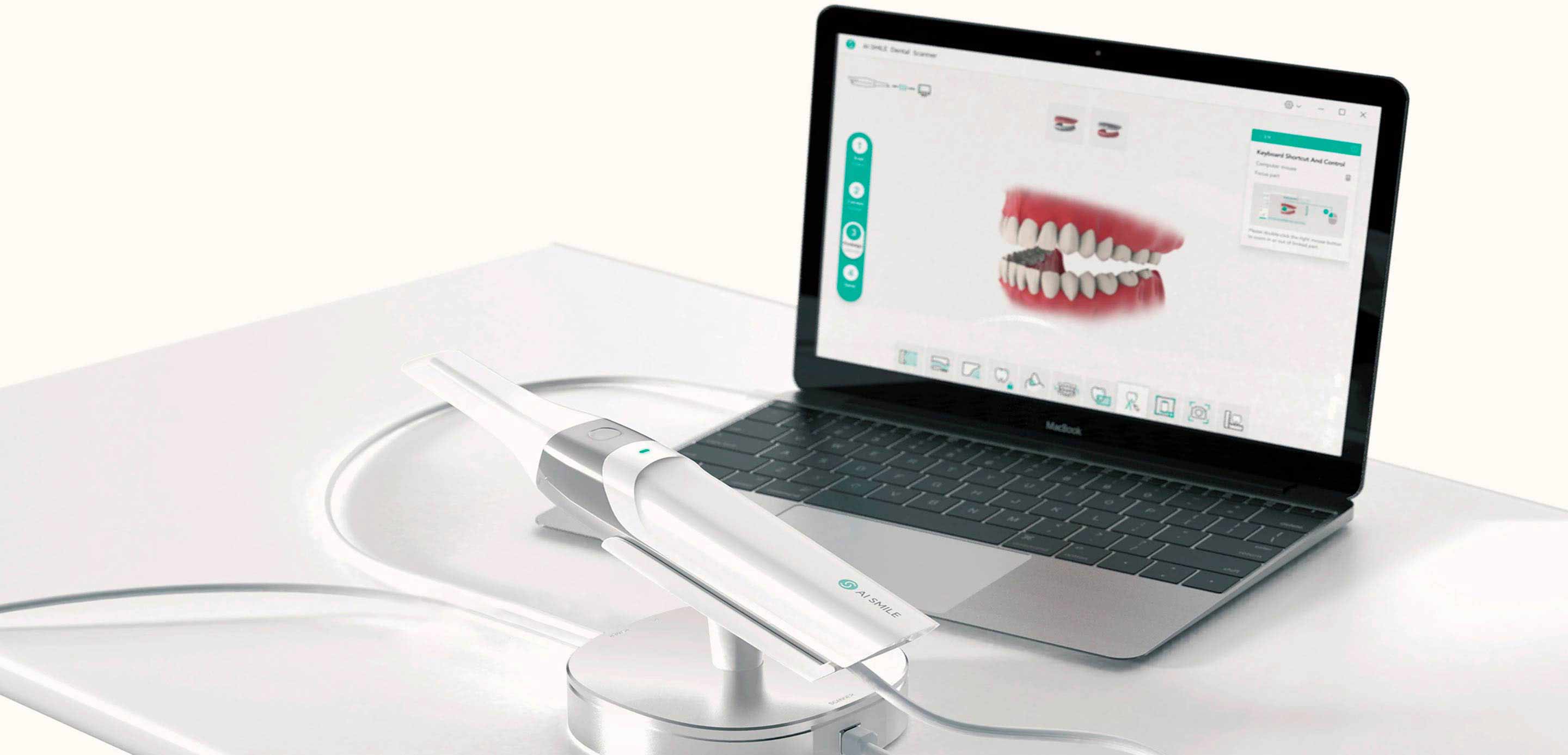 AISMILE brings Dental technology to Asia
How an innovative provider of dental products and services has set up a Regional Headquarters in Singapore for its next phase of growth in Asia
For most people, going to the dentist isn't generally top of the list of things to do for fun. AI Smile is on a mission to change all that with its innovative approach to improving the patient experience and enhancing the quality of care.
Founded in 2021 and headquartered in China, AISMILE is an international oral care leader driving digital transformation for dental clinics through artificial intelligence. The company has an extensive network of more than 5,000 affiliated and certified dentists and orthodontists within over 20,000 dental clinics worldwide.
Dentists can deploy AISMILE's digital dental management platform and software services – powered by artificial intelligence – to help them rapidly assess dental images. This can enable them to more accurately diagnose a patient's dental problems. At the same time, algorithms see and learn critical information from patient data that can further inform dentists' care decisions, helping them create more targeted treatment plans.
AISMILE is bringing innovation to dental practices in other ways as well. For many patients, having an impression taken of their teeth via biting down on a mouthful of dental putty can be uncomfortable, even off-putting. In response, AI Smile has created a digital device that allows dentists to scan a patient's teeth and create a 3D model based on the scan, bypassing the use of putty and transforming the patient experience.
By deploying AISMILE's platform, dentists can also maintain and manage their patient records and dental product orders electronically, streamlining administration and maximising efficiency.
The company is also partnering with Chinese enterprises to provide clinics and consumers with some 400 top-quality dental products, including transparent orthodontic braces, dentures, mouthwashes and more.
Setting up a Regional Headquarters in Singapore
AISMILE entered Singapore in 2021 and is establishing a presence on leading e-commerce platforms to ensure its dental products are widely available to consumers as well as the dental sector.
"Like many other Chinese companies, we wanted to expand in Southeast Asia as part of our digital transformation", says MAO Hua, CEO and founder of AISMILE. "Our goal is to expand our footprint to Singapore and from there, roll out our offerings across the wider region. We have high ambitions for our business and see so much potential in the region to acquire more customers and help drive our growth."
Working with its partners in China, AISMILE is also developing smart dental solutions based on cutting-edge technology, launching new oral health products and expanding its product categories.
As we lay strong foundations for our future moves in Asia, we realised that establishing a foothold in Singapore was an important first step to take.
"Singapore's not just a financial hub at the heart of Asia. It also has a pro-business environment with low corporate taxes and political stability, all of which make it a strategic place to kick-start our regional ambitions. On top of that, there's a diverse pool of talent, many of whom are fluent in multiple languages, including Mandarin – another major drawcard."
Establishing a solid partnership
As AISMILE established its presence in Singapore, it needed the necessary solutions in place to handle day-to-day transactions, as well as meet liquidity and cash management needs.
Working closely with AISMILE's regional team in Singapore, HSBC helped the company set up with banking services running quickly and easily. That included deploying HSBCnet, HSBC's one-stop, secure transaction platform.
Implementing the HSBCnet transaction platform quickly solved our daily banking needs and enabled us to focus on growing the business.
With this being AISMILE's first foray beyond China, we needed a banking partner familiar with local and regional regulations and legal environments, backed by a strong global network and capabilities.
Seizing new opportunities in Asian markets
Looking ahead, AISMILE says it is confident it is in a strong position to push forward with its expansion plans.
"Our relationship manager and senior HSBC managers have stayed ahead of our requirements, advising us on matters such enhancing our digital cash management strategy and strengthening our supplier network in Asia," Hua reports.
That commitment and customer-centric approach gives us the confidence that we've found ourselves a partner who's in it for the long haul – one with the expertise and solutions that are critical to help us leverage our growth potential.
HSBC is drawing on its own deep experience working with diverse healthcare and technology businesses to support the company.
HSBC has worked with companies of all sizes and stages of development, and we know Asia. So, we understand AISMILE's needs in the region as they build up strong growth in Asia. We look forward to supporting the next phase of AISMILE's growth.
AISMILE aims to account for more than 50 percent of the market share of Singapore and surrounding countries in one year and to solidify its presence in Southeast Asia within two years.
Tap on HSBC's New Economy Fund for high growth companies
We support founders and innovators with specialist teams, solutions and connections from the get-go to going global.