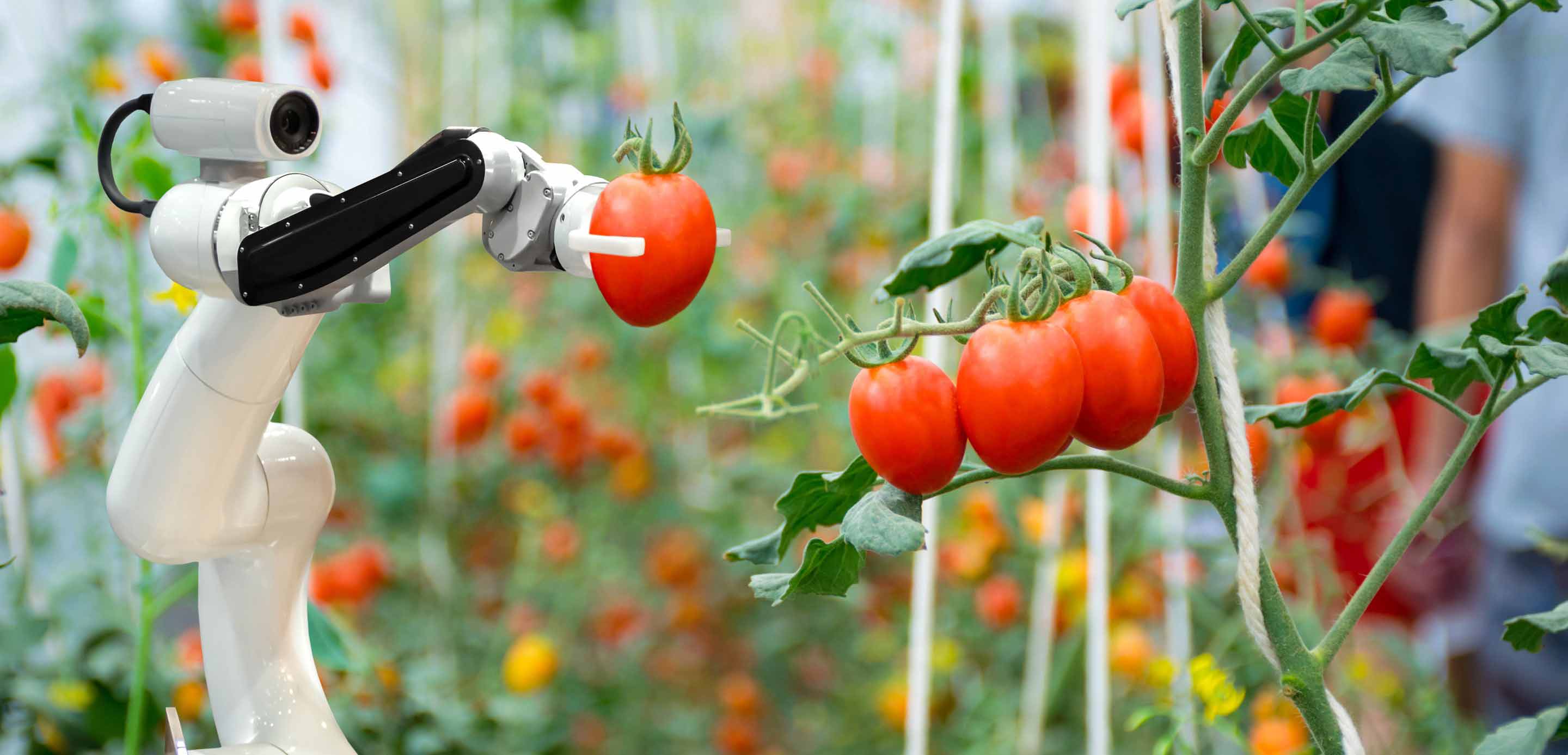 The truth about business and sustainability
Businesses are still hesitant about pursuing sustainable outcomes due to lingering misconceptions
With the climate emergency at a potential tipping point, world leaders will descend on Glasgow this weekend for a critical conference aimed at tackling this global crisis. To be held from 31 October to 12 November 2021, the 26th UN Climate Change Conference of the Parties (COP26) will bring parties together to accelerate action towards the goals of the Paris Agreement and the UN Framework Convention on Climate Change.
For businesses, the heightened awareness around climate change is accelerating a shift by consumers towards eco-friendly products and services. A recent PwC study found that half of all global consumers surveyed say they've become more eco-friendly, with those from Southeast Asia and the Middle East leading the way.
Beyond customers, the views of employees are also an important reason for companies to be concerned about sustainability, according to an HSBC survey of capital markets issuers and investors globally.
Some 41 per cent of issuers point to employees' opinion as being an important motivation – up from 18 per cent in 2020. Some 58 per cent of respondents – up from 47 per cent last year – say the main reason they care about these issues is that it is right to care about the world and society. "These changes reflect the increasingly mainstream nature of ESG concerns among the general public in many countries," the report said.
In response to these trends, large and small businesses alike are working to "green" their operations, so that their activities have a neutral or positive impact on the world. Despite growing awareness of the problem, some businesses are still reluctant to pursue sustainability initiatives because of lingering misconceptions about their perceived costs and benefits.
Here are three common myths that businesses often have about sustainability.
Myth 1: Sustainability is costly and won't pay off
There is growing evidence of a link between pursuing ESG outcomes and superior financial performance. Globally, 86 per cent of companies expect a greater focus on sustainability to boost their sales, with three quarters of companies setting sustainability targets, according to HSBC.
Companies can take advantage of opportunities to increase market share and capture new markets by developing solutions to meet growing market demand for green products. One Singapore-based SME that has successfully pursued this strategy is Guava Amenities, which supplies guest amenities to global hospitality chains.
The firm started looking at ESG as a key differentiator in 2015 to drive value for its stakeholders. Today, it has integrated sustainability into every aspect of its business, developing globally scalable sustainable solutions to satisfy the requirements of global hospitality chains, airlines and cruise liners.
"There is a myth that sustainability means higher costs or that it is expensive. We hope to debunk this myth because we have been able to help our clients become more sustainable, while also lowering their costs significantly. One example is our work for a major hospitality group that has been able to reduce cost by 20 per cent, reduce waste by 12 tonnes and subsequently won a prestigious sustainability award in 2018," said Gabriel Tan Director, GUAVA Amenities.
"By being ahead of the curve in the area of sustainability, we have benefitted through the strong support from clients and partners in our ecosystem, which includes some of the world's largest names, that choose to work with us and allowing us to have more opportunities to showcase our capabilities."
Practicing sustainability is also an effective way to cut costs. For instance, a building that is retrofitted with energy efficient air-conditioning and high efficiency cladding would lead to a major reduction in energy costs; which would more than pay for the cost of the installation work after a few years. Furthermore, there is a growing body of evidence that consumers would be happy to pay more for sustainable products.
"Whilst climate change presents significant challenges for economies and societies, SMEs should look at sustainability through a lens of opportunity, rather than cost. Pivoting towards sustainability makes good business sense; it can strengthen margins, reduce risk, attract talent, open new revenue streams or deepen existing customer relationships," said Li Lian Ng, Country Head of Business Banking, Commercial Banking, HSBC Singapore.
Myth 2: Sustainability is good but complex and difficult for businesses like mine
Some companies, especially SMEs, may balk at taking those first critical steps towards sustainability due to the perceived complexity of adopting ESG practices. The good news is that there is plenty of help available for companies willing to embark on this important journey.
For instance, government agency Enterprise Singapore (ESG) recently introduced a scheme known as EFS-Green to enable better access to green financing for enterprises that develop solutions to reduce waste, resource use or greenhouse gas emissions. The initiative is part of the broader Enterprise Sustainability Programme that aims to help local companies build capabilities and capture new opportunities in the green space.
Under EFS-Green, ESG will provide 70 per cent of risk-share to support lending from partner financial institutions. Apart from the local banks, HSBC is the only international bank participating in the scheme.
To upgrade the sustainability-related skills of their workforce, enterprises can also tap on the
Singapore Environment Council's
training sessions. These are designed for business owners, senior management and company executives to gain a better understanding of ESG risks, and the importance of integrating sustainability into their organisations. "Whilst sustainability can seem complex and daunting, there are many partners SMEs can look to in order to kickstart their journey, including banks and government-backed schemes," said Ng.
She also advised businesses to take small, incremental steps to kickstart their journeys.
"This could be as simple as reducing the energy costs in your business, reviewing the packaging you use, or working with new partners, with strong sustainability credentials."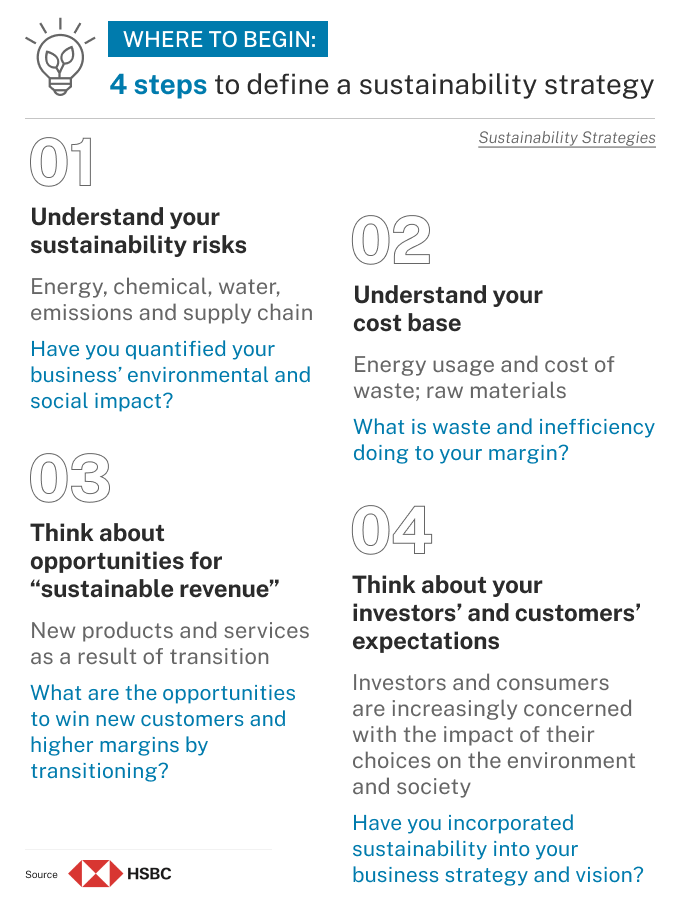 Myth 3: Sustainability is "nice to have" but I have other more pressing priorities now
Sustainability has moved on from being a "nice to have" to a "must have" for many companies. In August this year, Singapore Exchange unveiled mandatory climate-related disclosures for listed companies as part of a roadmap to meet investor demand for greater commitments to tackle climate change.
From 2022, all companies will need to disclose information in-line with recommendations from the Group of 20's Task Force on Climate-related Financial Disclosures (TCFD), or explain why they did not do so.
Increasingly, companies will also need to comply with stricter procurement requirements that incorporate ESG factors. For instance, real estate group ESR, which develops and manages logistics and industrial facilities across Asia Pacific, has seen many of its occupiers voluntarily put stringent requirements on their operations, demanding reduction in their carbon footprints.
"In the long-term, this means that occupiers will choose to move out of non-sustainable buildings and into more sustainable ones to meet these objectives," said Jai Mirpuri ESR, Country Head, Singapore (Development) & Thailand.
Over the years, ESR has worked to improve its ESG performance by developing more sustainable buildings with rooftop solar power plants, rainwater harvesting, energy efficient lighting. The company is also designing buildings that are more "human-centric", revolving around the needs of warehouse workers.
Against this backdrop, HSBC's Ng believes that the transition to a low-carbon economy is no longer negotiable, and businesses of all sizes have a role to play. "As emissions targets are increasingly added to procurement criteria of large corporates, sustainability practices are becoming a prerequisite for players throughout the supply chain."
Meanwhile, rising expectations among employees and end-consumers also means attracting future talent now depends on a minimum level of climate action. HSBC's Future of Work survey revealed a growing awareness that a company's sustainability credentials can be a noteworthy hiring advantage.
Seven out of ten business leaders said that their companies would undergo a hiring drive in the next 12 months, with sustainability credentials being viewed as important for attracting or retaining talent by nearly a third (27%) of respondents.
Said Ng: "Firms must act now; those that align their strategies to the transition will be reap the rewards. Those that fail to adapt will be left behind."
Source: The Business Times © SPH Media Limited. Permission required for reproduction.